Details

Written by

Brandon M Heishman

Category: Weather Reports
Hits: 373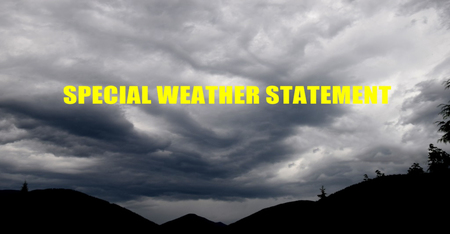 Published: 05/14/2020 @ 12:10 PM – Updated: 05/14/2020 @ 12:10 PM
Special Weather Statement Issued by NWS NorthernIndiana (Northern Indiana and Northeastern Ohio)
Indiana Target Area: Fulton, La Porte, Marshall, Pulaski, and Starke Counties.
A STRONG THUNDERSTORM WILL AFFECT PULASKI, NORTHWESTERN FULTON, STARKE, SOUTHWESTERN MARSHALL AND SOUTHWESTERN LA PORTE COUNTIES.

At 1152 AM EDT/1052 AM CDT/, a strong thunderstorm was located over Dunns Bridge, moving east at 45 mph. Winds in excess of 40 mph and pea size hail are possible with this storm.

Locations impacted include: Plymouth, Knox, Winamac, North Judson, Culver, Francesville, Medaryville, La Crosse, Oak Grove, Ripley, Kewanna, Monterey, Leiters Ford, Lomax, Beardstown, Ober, English Lake, Denham, Brems and Hibbard.
Details

Written by

Brandon M Heishman

Category: Weather Reports
Hits: 448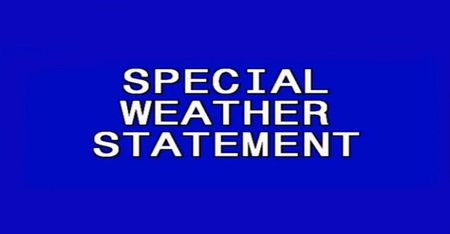 Published: 05/13/2020 @ 03:24 PM – Updated: 05/13/2020 @ 03:24 PM
Special Weather Statement Issued by NWS NorthernIndiana (Northern Indiana and Northeastern Ohio)
Indiana Target Area: Adams, Allen, Blackford, Cass, De Kalb, Elkhart, Fulton, Grant, Huntington, Jay, Kosciusko, La Porte, Lagrange, Marshall, Miami, Noble, Pulaski, St. Joseph, Starke, Steuben, Wabash, Wells, White and Whitley Counties.
Elevated Fire Danger This Afternoon and Evening.
There is an increased risk for grass, brush and ditch fires as well as unmonitored campfires to spread out of control this afternoon and evening. Burning is not recommended. Relative humidity will be between 20 and 30 percent, with southeast winds 10 to 20 mph.
Instructions: Make sure you are following local laws that may be in place regarding burning in your location. If you must burn, contact your local fire department to let them know of the burning. You also need to ensure that the fire is constantly monitored and several options are available to quickly extinguish the fire. If control of the fire is lost, call 911 to report that the fire is out of control. If you have any questions about the burn call your local fire department on their business line.