Details

Written by

Brandon M Heishman

Category: Weather Reports
Hits: 982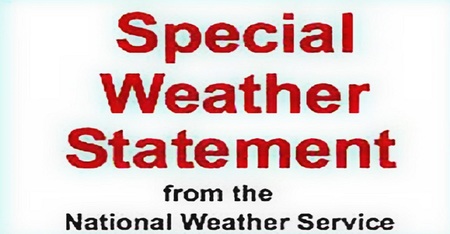 Published: 05/16/22 @ 11:14 AM – Updated: 05/16/22 @ 11:14 AM
Special Weather Statement Issued by NWS NorthernIndiana (Northern Indiana and Northeastern Ohio)
Indiana Target Area: Elkhart, Fulton, Kosciusko, La Porte, Marshall, Pulaski, St. Joseph, and Starke Counties.
Increased Fire Danger Today.
Relative humidity values dropping to around 25 to 30 percent combined with northwest wind gusts up to around 25 to 30 mph, will aid in the rapid drying of grasses, brush and remnants of crops especially this afternoon. Expect increased fire danger through this evening. As a result, consider postponing outdoor burning. Have a water source readily available for any fires that do get started and ensure any fires are fully extinguished before leaving the area.
Details

Written by

Brandon M Heishman

Category: Weather Reports
Hits: 203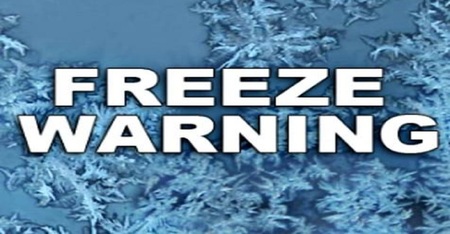 Published: 04/26/22 @ 11:52 PM – Updated: 04/26/22 @ 11:52 PM
Freeze Warning Issued by NWS NorthernIndiana (Northern Indiana and Northeastern Ohio)
Indiana Target Area: Adams, Allen, Blackford, Cass, De Kalb, Elkhart, Fulton, Grant, Huntington, Jay, Kosciusko, La Porte, Lagrange, Marshall, Miami, Noble, Pulaski, St. Joseph, Starke, Steuben, Wabash, Wells, White, and Whitley Counties.
FREEZE WARNING REMAINS IN EFFECT FROM 2 AM EDT /1 AM CDT/ TO 9 AM EDT /8 AM CDT/ WEDNESDAY, 4-27-22.

*WHAT: Sub-freezing temperatures as low as 30 expected.

*WHERE: Portions of northern Indiana, southwest Michigan, and northwest Ohio.

*WHEN: From 2 AM EDT /1 AM CDT/ to 9 AM EDT /8 AM CDT/ Wednesday, 4-27-22.

*IMPACTS: Frost and freeze conditions will kill crops, and other sensitive vegetation and possibly damage unprotected outdoor plumbing.
Instructions: Take steps now to protect tender plants from the cold. To prevent freezing and possible bursting of outdoor water pipes they should be wrapped, drained, or allowed to drip slowly. Those that have in-ground sprinkler systems should drain them and cover above-ground pipes to protect them from freezing.