Details

Written by

Brandon M Heishman

Category: Weather Reports
Hits: 469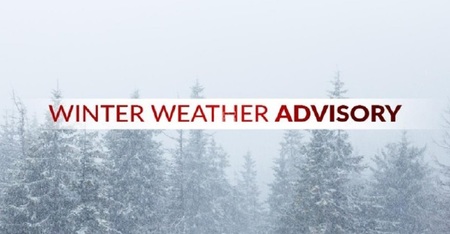 Published: 02/16/22 @ 8:08 PM – Updated: 02/16/22 @ 8:08 PM
Winter Weather Advisory Issued by NWS NorthernIndiana (Northern Indiana and Northeastern Ohio)
Indiana Target Area: Allen, Cass, De Kalb, Huntington, Miami, Wabash and Whitley Counties.
WINTER WEATHER ADVISORY IN EFFECT FROM 2 PM THURSDAY TO MIDNIGHT EST THURSDAY NIGHT.

*WHAT: Mixed precipitation expected. Total snow accumulations of 2 to 5 inches and ice accumulations of around one-tenth of an inch. Winds gusting as high as 40 mph will lead to areas of blowing snow.

*WHERE: Portions of northern Indiana and northwest Ohio.

*WHEN: From 2 PM Thursday to midnight EST Thursday night.

*IMPACTS: Plan on slippery road conditions. The hazardous conditions will impact the Thursday evening commute.
Instructions: Slow down and use caution while traveling.
Details

Written by

Brandon M Heishman

Category: Weather Reports
Hits: 397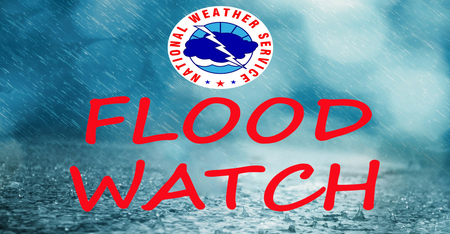 Published: 02/16/22 @ 8:05 PM – Updated: 02/16/22 @ 8:05 PM
Flood Watch Issued by NWS NorthernIndiana (Northern Indiana and Northeastern Ohio)
Indiana Target Area: Adams, Blackford, De Kalb, Elkhart, Fulton, Grant, Huntington, Jay, Kosciusko, Marshall, Miami, St. Joseph, Wabash, Wells, and White Counties.
FLOOD WATCH REMAINS IN EFFECT FROM 7 PM EST /6 PM CST/ THIS EVENING THROUGH THURSDAY EVENING.

*WHAT: Flooding caused by excessive rainfall and snowmelt continues to be possible.

*WHERE: Portions of northern Indiana, southwest Michigan and northwest Ohio, including the following areas, in northern Indiana, Adams, Allen IN, Blackford, Cass IN, De Kalb, Elkhart, Fulton IN, Grant, Huntington, Jay, Kosciusko, Lagrange, Marshall, Miami, Noble, Pulaski, St. Joseph IN, Starke, Steuben, Wabash, Wells, White and Whitley. In southwest Michigan, Branch, Cass MI, Hillsdale and St. Joseph MI. In northwest Ohio, Allen OH, Defiance, Fulton OH, Henry, Paulding, Putnam, Van Wert and Williams.

*WHEN: From 7 PM EST /6 PM CST/ this evening through Thursday evening.

*IMPACTS: Excessive runoff may result in flooding of rivers, creeks, streams, and other low-lying and flood-prone locations.

*ADDITIONAL DETAILS: Rainfall between 1 and 2 inches is expected to fall during this period with times of moderate to heavy rain. Frozen
ground, ice jams, and additional snowpack melt will help lead to increased runoff leading to minor to moderate river flooding and flooding in low-lying areas. http://www.weather.gov/safety/flood
Instructions: Continue to monitor later forecasts and be alert for possible Flood Warnings Wednesday and Thursday. Those living in areas prone to flooding should be prepared to take action should flooding develop.