Details

Written by

Brandon M Heishman

Category: Weather Reports
Hits: 427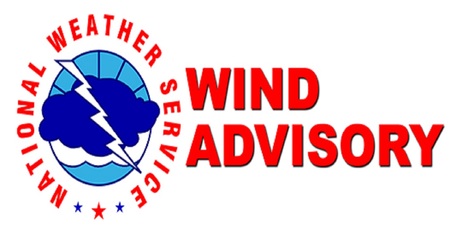 Published: 11/18/2020 @ 4:01 PM – Updated: 11/18/2020 @ 4:01 PM
Wind Advisory Issued by NWS NorthernIndiana (Northern Indiana and Northeastern Ohio)
Indiana Target Area: Adams, Allen, Blackford, Cass, De Kalb, Elkhart, Fulton, Grant, Huntington, Jay, Kosciusko, La Porte, Marshall, Miami, Noble, Pulaski, St., Joseph, Starke, Wabash, Wells, White, and Whitley Counties.
WIND ADVISORY IN EFFECT FROM 10 AM EST /9 AM CST/ TO 5 PM EST /4 PM CST/ THURSDAY.

*WHAT: Southwest winds 20 to 30 mph with gusts up to 45 mph expected.

*WHERE: Portions of northern Indiana, southwest Michigan and northwest Ohio.

*IMPACTS: Gusty winds could blow around unsecured objects. Tree limbs could be blown down and a few power outages may result.
Instructions: Use extra caution when driving, especially if operating a high profile vehicle. Secure outdoor objects.
Details

Written by

Brandon M Heishman

Category: Weather Reports
Hits: 350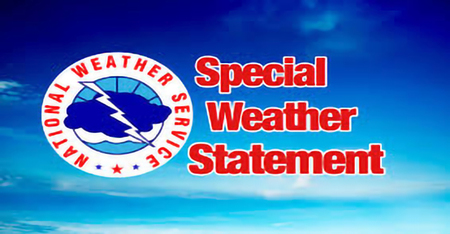 Published: 11/18/2020 @ 4:49 AM – Updated: 11/18/2020 @ 4:49 AM
Special Weather Statement Issued by NWS NorthernIndiana (Northern Indiana and Northeastern Ohio)
Indiana Target Area: Cass, Fulton, La Porte, Marshall, Pulaski, St. Joseph, Starke, and White Counties.
Elevated Fire Danger This Afternoon and Thursday.
There is an increased risk for grass, field, brush, and ditch fires as well as unmonitored campfires to spread out of control this afternoon, especially along and west of Highway 31. Relative humidity values will drop to 30 to 35 percent this afternoon and south winds that may gusts as high as 30 mph. The combination of these conditions will lead to elevated fire danger this afternoon. On Thursday, the elevated fire danger continues. Minimum relative humidity values will range from 30 to 40 percent. South to southwest winds will be strong, in the 20 to 30 mph range with gusts up to 40 mph.
Instructions: Burning is not advised. NWS suggests if you need to burn that you need to contact your local fire department to inform them of the burning.