Details

Written by

Brandon M Heishman

Category: Weather Reports
Hits: 693
Published: 1/17/2021 @ 4:05 AM – Updated: 1/17/2021 @ 4:05 AM
Special Weather Statement Issued by NWS NorthernIndiana (Northern Indiana and Northeastern Ohio)
Indiana Target Area: Elkhart, Fulton, La Porte, Marshall, Pulaski, St. Joseph, Starke, and White Counties.
ACCUMULATING SNOW TODAY.

Snow will spread over the area from west to east this morning and continue through much of the day. The snow will mostly fall at a light to moderate rate, but a period of heavy snow is possible near midday. Slippery travel conditions, and reduced visibility, are possible. Lake effect snow is expected overnight. Within the special weather statement area, total snowfall of two inches to as much as four inches is expected.
Instructions: Motorists should slow down and allow extra travel time.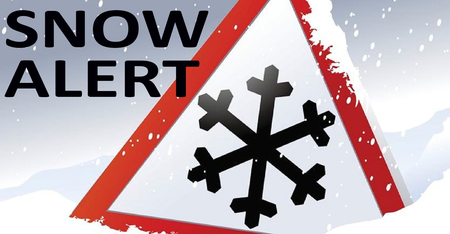 Details

Written by

Brandon M Heishman

Category: Weather Reports
Hits: 412
Published: 1/15/2021 @ 5:53 PM – Updated: 1/15/2021 @ 5:53 PM
Special Weather Statement Issued by NWS NorthernIndiana (Northern Indiana and Northeastern Ohio)
Indiana Target Area: Adams, Allen, Blackford, Cass, De Kalb, Elkhart, Fulton, Grant, Huntington, Jay, Kosciusko, La Porte, Lagrange, Marshall, Miami, Noble, Pulaski, St. Joseph, Starke, Steuben, Wabash, Wells, White, and Whitley Counties.
BRIEF INTENSE SNOW SHOWERS THROUGH THE EVENING COMMUTE.
Scattered snow showers will continue through the early evening. Brief intense snowfall rates are possible with these showers, in addition to lightning and thunder or graupel. Visibility will be briefly reduced to one-half mile or less.
Instructions: A light coating of snow is possible on roads that may lead to slick road conditions during the evening commute. Motorists should be alert for rapidly changing visibility when traveling. Drive slow on ice and snow!