Details

Written by

Brandon M Heishman

Category: Weather Reports
Hits: 849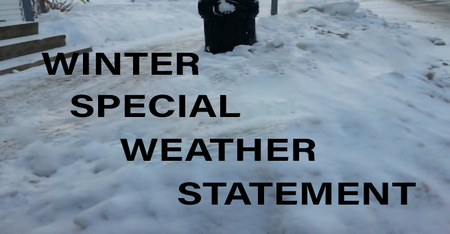 Published: 12/31/2019 @ 03:45 AM Updated: 12/31/2019 @ 03:45 AM
Special Weather Statement Issued by NWS NorthernIndiana (Northern Indiana and Northeastern Ohio)
Indiana Target Area: Allen, Cass, De Kalb, Fulton, Huntington, Kosciusko, Marshall, Miami, Noble, Pulaski, Wabash, White, and Whitley Counties.
SNOW AND WIND TO IMPACT TRAVEL THIS MORNING.

An area of light to moderate snow will continue to fill in early this morning, possibly mixed with freezing drizzle before daybreak. The snow will then taper off between 9 am and 11 am this morning. Accumulations of a half-inch to two inches are expected, with west winds gusting up to 40 mph at times. Expect any untreated roads to become snow or slush covered this morning, likely impacting the morning commute. Motorists are advised to allow extra time to reach their destination this morning. When driving on snow or slush-covered roads, reduce speed and increase following distance between other vehicles.
Instructions: With snow-covered roads, you need to allow at least 2 car lengths between each car. If you are following a snowplow you need to be at least 4 car lengths between you and the plow itself.
Details

Written by

Brandon M Heishman

Category: Weather Reports
Hits: 1132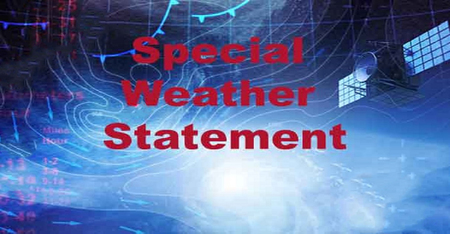 Published: 12/30/2019 @ 03:51 PM Updated: 12/30/2019 @ 03:51 PM
Special Weather Statement Issued by NWS NorthernIndiana (Northern Indiana and Northeastern Ohio)
Indiana Target Area: Adams, Allen, Blackford, Cass, De Kalb, Elkhart, Fulton, Grant, Huntington, Jay, Kosciusko, La Porte, Lagrange, Marshall, Miami, Noble, Pulaski, St. Joseph, Starke, Steuben, Wabash, Wells, White, and Whitley Counties.
Gusty Winds Expected This Evening.
Gusty southwest winds are expected to exceed 35 mph at times this evening and may sporadically reach around 40 mph. Consider securing loose objects like lawn furniture and holiday decorations as well as trash cans that could blow around within these winds. In addition, scattered snow showers this evening could create slick spots for driving and briefly reduce visibility. Use caution while driving.