Details

Written by

Brandon M Heishman

Category: Weather Reports
Hits: 910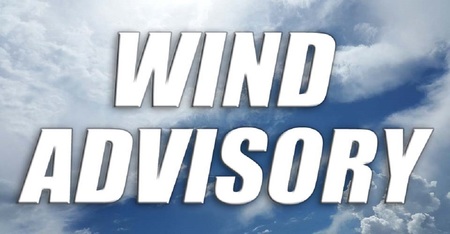 Published: 10/31/2019 @ 04:33 AM Updated: 10/31/2019 @ 04:33 AM
Wind Advisory Issued by NWS NorthernIndiana (Northern Indiana and Northeastern Ohio)
Indiana Target Area: Blackford, Cass, Elkhart, Fulton, Grant, Kosciusko, La Porte, Marshall, Miami, Pulaski, St. Joseph, Starke, Wabash and White Counties.
WIND ADVISORY IN EFFECT FROM 3 PM EDT /2 PM CDT/ THIS AFTERNOON TO MIDNIGHT EDT /11 PM CDT/ TONIGHT.

*WHAT: West winds 15 to 25 mph with gusts up to 45 mph expected.
*WHERE: Portions of northern Indiana and southwest Michigan.
*WHEN: From 3 PM EDT /2 PM CDT/ this afternoon to midnight EDT /11 PM CDT/ tonight.
*IMPACTS: Gusty winds could blow around unsecured objects. Tree limbs could be blown down and a few power outages may result.
Instructions: Use extra caution when driving, especially if operating a high profile vehicle. Secure outdoor objects!!
Details

Written by

Brandon M Heishman

Category: Weather Reports
Hits: 1077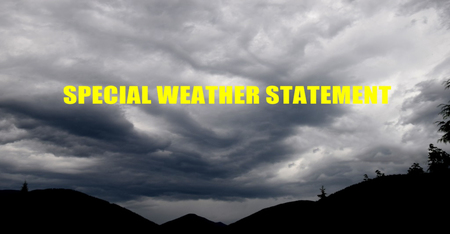 Published: 10/26/2019 @ 10:39 PM Updated: 10/26/2019 @ 10:39 PM
Special Weather Statement Issued by NWS NorthernIndiana (Northern Indiana and Northeastern Ohio)
Indiana Target Area: Adams, Allen, Blackford, Cass, De Kalb, Fulton, Grant, Huntington, Jay, Kosciusko, Miami, Noble, Pulaski, Wabash, Wells, White and Whitley Counties.
Period of Gusty Winds Into The Overnight Hours. Southwest winds of 15 to 25 mph will overspread locations many locations in Northern Indiana and Northwestern Ohio into the overnight hours. Wind gusts of 35 to 40 mph have been common along and ahead of a cold front, with some local gusts to 45 mph possible. High profile vehicles should use caution in the gusty winds. Secure loose objects like lawn furniture and trash cans that could be lofted within these winds.