Details

Written by

Brandon M Heishman

Category: Weather Reports
Hits: 660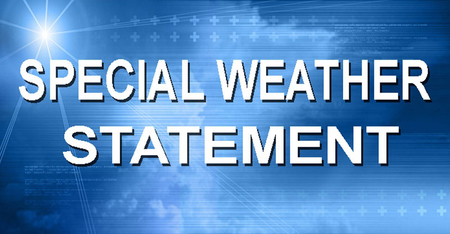 Published: 07/06/2019 @ 02:16 PM Updated: 07/06/2019 @ 02:16 PM
Special Weather Statement Issued by NWS NorthernIndiana (Northern Indiana and Northeastern Ohio)
Indiana Target Area: Cass, Fulton, Kosciusko, Miami and Wabash Counties.
A LINE OF STRONG THUNDERSTORMS WILL AFFECT NORTHWESTERN WABASH, CENTRAL FULTON, SOUTHWESTERN KOSCIUSKO, NORTHEASTERN CASS AND NORTHWESTERN MIAMI COUNTIES.

At 140 PM EDT, radar indicated strong thunderstorms were located along a line extending from Akron to 7 miles southwest of Rochester. Movement was southeast at 15 mph. Wind gusts up to 50 mph are possible with these storms.

Locations impacted include: Rochester, Akron, Fulton, Macy, Ijamsville, Stockdale, Nyona Lake, Deedsville, Athens, Twelve Mile, Beaver Dam Lake, Metea, Sevastopol, Laketon, Fletcher, Beaver Dam, Lake Manitou, Gilead, Disko and Marshtown.


If outdoors, consider seeking shelter inside a building. Torrential rainfall is also occurring with these storms, and may cause localized flooding. Do not drive your vehicle through flooded roadways.
Details

Written by

Brandon M Heishman

Category: Weather Reports
Hits: 616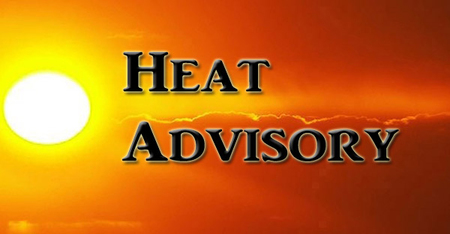 Published: 07/02/2019 @ 03:17 AM   Updated: 07/02/2019 @ 03:17 AM
Heat Advisory Issued by NWS NorthernIndiana (Northern Indiana and Northeastern Ohio)
Indiana Target Area: Adams, Allen, Blackford, Cass, De Kalb, Fulton, Grant, Huntington, Jay, Kosciusko, Marshall, Miami, Noble, Pulaski, Starke, Wabash, Wells, White and Whitley Counties.
The National Weather Service in Northern Indiana has issued a Heat Advisory, which is in effect from 2 PM EDT /1 PM CDT/ this afternoon to 8 PM EDT /7 PM CDT/ this evening.

HAZARDOUS WEATHER:
*Hot temperatures in the lower 90s today combined with humid conditions will cause heat indices to rise to near 100 degrees this afternoon into this evening.

IMPACTS:
*Heat illnesses are possible for those active outdoors, in homes without air conditioning, or those susceptible to heat illnesses such as children and the elderly.

*Pets outside in the sun may become heat stressed.

Instructions: A Heat Advisory means that a period of hot temperatures is expected. The combination of hot temperatures and high humidity will combine to create a situation in which heat illnesses are possible. Drink plenty of fluids, stay in an air-conditioned room, stay out of the sun, and check up on relatives, neighbors, pets and other animals.