Details

Written by

Brandon M Heishman

Category: Weather Reports
Hits: 630
Published: 10/27/21 @ 5:14 PM – Updated: 10/27/21 @ 5:14 PM
Flood Warning Issued by NWS NorthernIndiana (Northern Indiana and Northeastern Ohio)
Indiana Target Area: Fulton, Kosciusko, Marshall, Pulaski, and Starke Counties.
The National Weather Service has issued a Flood Warning for the following rivers in Indiana, Ohio, and Michigan.
Tippecanoe River near Ora affecting Pulaski, Marshall, Starke, Kosciusko and Fulton Counties. Wabash River near Linn Grove affecting Adams and Wells Counties. Saint Joseph River Ohio below Montpelier affecting Williams County. Saint Joseph River Ohio NEAR Newville affecting Allen, De Kalb and Defiance Counties. Tiffin River At Stryker, Ohio affecting Williams, Fulton and Defiance Counties. Saint Joseph River Michigan at Three Rivers affecting Elkhart, St. Joseph and Branch Counties. Saint Joseph River Michigan at South Bend affecting Elkhart, St. Joseph and Berrien Counties. North Branch Elkhart River at Cosperville affecting Noble County.

*Recent rainfall led to rises on area rivers.
*The Flood Warning remains in effect; for the Tippecanoe River near Ora.
*Until further notice.
*At 3:30 PM EDT Wednesday /2:30 PM CDT Wednesday/ the stage was 12.6 feet.
*Flood stage is 12.0 feet.
*Minor flooding is occurring and minor flooding is forecast.
*Forecast...The river is expected to rise to a crest of 12.6 feet just after midnight tonight.
*Impact...At 14.0 feet, Extensive flooding of residences and low-lying areas begins.
Instructions: Be especially cautious at night when it is harder to recognize the dangers of flooding. Never drive vehicles through flooded areas. The water may be too deep to allow safe passage. Never allow children to play in or near floodwaters. Stay tuned to NOAA Weather Radio or local media for further statements and updated forecasts. Detailed river forecasts and additional information can be found at www.weather.gov/iwx under Rivers and Lakes. The next statement will be issued no later than Thursday morning at 1045 AM EDT /945 AM CDT/.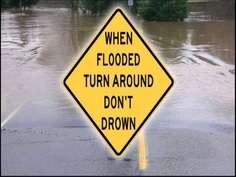 Details

Written by

Brandon M Heishman

Category: Weather Reports
Hits: 526
Published: 10/26/21 @ 4:50 PM – Updated: 10/26/21 @ 4:50 PM
Frost Advisory Issued by NWS NorthernIndiana (Northern Indiana and Northeastern Ohio)
Indiana Target Area: Adams, Allen, Blackford, Cass, De Kalb, Elkhart, Fulton, Grant, Huntington, Jay, Kosciusko, La Porte, Lagrange, Marshall, Miami, Noble, Pulaski, St. Joseph, Starke, Steuben, Wabash, Wells, White, and Whitley Counties.
FROST ADVISORY IN EFFECT FROM MIDNIGHT EDT /11 PM CDT/ TONIGHT TO 10 AM EDT /9 AM CDT/ WEDNESDAY.

*WHAT: Temperatures in the low to mid 30s will result in frost formation.

*WHERE: Portions of northern Indiana, southwest Michigan and northwest Ohio.

*WHEN: From midnight EDT /11 PM CDT/ tonight to 10 AM EDT /9 AM CDT/ Wednesday.

*IMPACTS: Frost could kill sensitive outdoor vegetation if left uncovered.
Instructions: Take steps now to protect tender plants from the cold.