Details

Written by

Brandon M Heishman

Category: Weather Reports
Hits: 596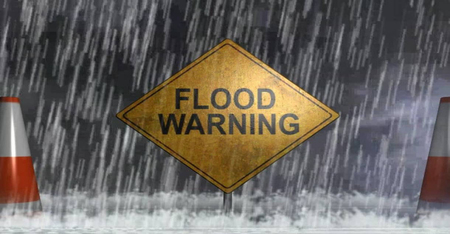 Published: 12/30/2019 @ 03:09 PM Updated: 12/30/2019 @ 03:09 PM
Flood Warning Issued by NWS NorthernIndiana (Northern Indiana and Northeastern Ohio)
Indiana Target Area: Cass, Kosciusko, Miami, Wabash and Whitley Counties.
The National Weather Service in Northern Indiana has issued a Flood Warning for the following rivers; Eel River at North Manchester affecting Cass, Kosciusko, Miami, Wabash and Whitley Counties.

*From this evening to Wednesday morning.

*At 9 AM Monday the stage was 9.5 feet and rising.

*Minor flooding is forecast.

*Flood stage is 11.0 feet.

*At 11.0 feet...The river is at flood stage, minor agricultural flooding occurs.

*This crest compares to a previous crest of 11.5 feet which occurred on Jun 21 2016.

Forecast: The river will rise above flood stage Monday evening and crest near 11.2 feet around 1 AM Tuesday December 31 and fall below flood stage around 7 AM Tuesday December 31.
Recent rainfall of 1 to 1.75 inches of rain has resulted in rising waters on the Eel River at North Manchester. The river is forecast to be very near, or just over, minor flood stage tonight.
Instructions: Never drive vehicles through flooded areas. The water may be too deep to allow safe passage. Never allow children to play in or near floodwaters.
Stay tuned to NOAA Weather Radio or local media for further statements and updated forecasts. Detailed river forecasts and more information can be found on the internet at www.weather.gov/iwx under Rivers and Lakes. All times are in Eastern Time. This statement will be updated in about 24 hours or sooner if necessary.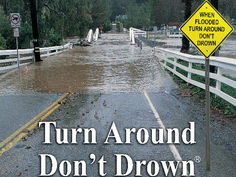 Details

Written by

Brandon M Heishman

Category: Weather Reports
Hits: 1094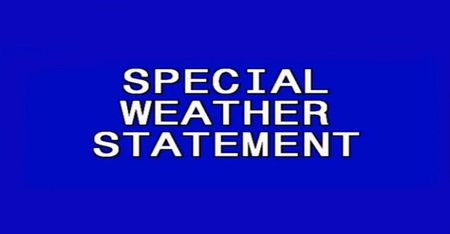 Published: 12/29/2019 @ 11:59 PM Updated: 12/29/2019 @ 11:59 PM
Special Weather Statement Issued by NWS NorthernIndiana (Northern Indiana and Northeastern Ohio)
Indiana Target Area: Adams, Allen, Blackford, Cass, De Kalb, Elkhart, Fulton, Grant, Huntington, Jay, Kosciusko, La Porte, Lagrange, Marshall, Miami, Noble, Pulaski, St. Joseph, Starke, Steuben, Wabash, Wells, White and Whitley Counties.
Strong Wind Gusts Expected At Times Late Tonight.
Strong southwest winds are expected to gust up to around 40 mph at times late tonight and into Monday.
Instructions: Be sure to secure loose objects like lawn furniture and holiday decorations as well as trash cans that could be lofted within these winds.