Details

Written by

Brandon M Heishman

Category: Weather Reports
Hits: 430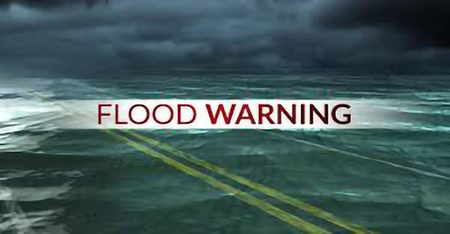 Published: 02/22/22 @ 5:57 PM – Updated: 02/22/22 @ 5:57 PM
Flood Warning Issued by NWS NorthernIndiana (Northern Indiana and Northeastern Ohio)
Indiana Target Area: Fulton, Kosciusko, Marshall, Pulaski, and Starke Counties.
The Flood Warning is extended for the following rivers in Indiana and Michigan. Saint Joseph River Michigan at South Bend affecting Elkhart, Berrien, and St. Joseph IN Counties.

The Flood Warning is canceled for the following rivers in Ohio. Saint Joseph River Ohio below Montpelier affecting Williams County.

The Flood Warning continues for the following rivers in Indiana and Ohio. Tippecanoe River above Winamac affecting Pulaski, White and Carroll Counties, Tippecanoe River near Ora affecting Pulaski, Marshall, Fulton IN, Starke and Kosciusko Counties, Saint Joseph River Ohio NEAR Newville affecting Allen IN, De Kalb and Defiance Counties, Tiffin River At Stryker affecting Fulton OH, Williams and Defiance Counties, and North Branch Elkhart River at Cosperville affecting Noble County.

Additional river rises or a slowing of the recession of river levels is expected this week due to the combination of runoff from snowmelt and today's rainfall.


FLOOD WARNING IS NOW IN EFFECT UNTIL SUNDAY EVENING.

*WHAT: Moderate flooding is occurring and moderate flooding is forecast.

*WHERE: Tippecanoe River near Ora.

*WHEN: Until Sunday evening.

*IMPACTS: At 13.0 feet, Flooding begins to affect streets and homes in Monterey. At 14.0 feet, Extensive flooding of residences and low-lying areas begins.

*ADDITIONAL DETAILS: At 12:30 PM EST Tuesday /11:30 AM CST Tuesday/ the stage was 13.1 feet.
*Recent Activity: The maximum river stage in the 24 hours ending at 12:30 PM EST Tuesday /11:30 AM CST Tuesday/ was 13.1 feet.
*Forecast: The river is expected to rise to a crest of 13.3 feet early Thursday morning. It will then fall below flood stage Saturday evening. Flood stage is 12.0 feet.
***http://www.weather.gov/safety/flood***
Instructions: Never drive vehicles through flooded areas. The water may be too deep to allow safe passage. Never allow children to play in or near floodwaters. Stay tuned to NOAA Weather Radio or local media for further statements and updated forecasts. Detailed river forecasts and additional information can be found at www.weather.gov/iwx under Rivers and Lakes. This statement will be updated within the next 12 to 24 hours.
Details

Written by

Brandon M Heishman

Category: Weather Reports
Hits: 935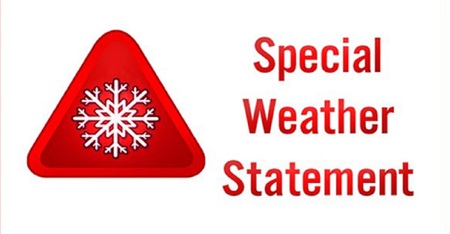 Published: 02/22/22 @ 5:52 PM – Updated: 02/22/22 @ 5:52 PM
Special Weather Statement Issued by NWS NorthernIndiana (Northern Indiana and Northeastern Ohio)
Indiana Target Area: Cass, Elkhart, Fulton, Grant, Huntington, Kosciusko, Lagrange, Marshall, Miami, Noble, Pulaski, Starke, Wabash, White, and Whitley Counties.
Gusty winds this evening.
A strong cold front will blast through this evening. Breezy southwest winds will turn westerly and increase to 25 to 35 mph with peak gusts to 45 mph. Gusty winds could blow around unsecured objects.