Details

Written by

Brandon M Heishman

Category: Weather Reports
Hits: 871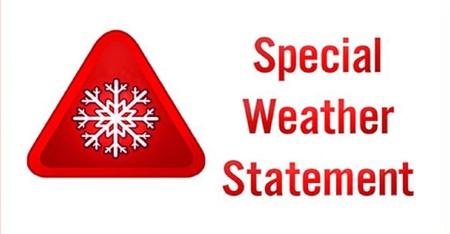 Published: 10/17/22 @ 4:13 PM – Updated: 10/17/22 @ 4:13 PM
Special Weather Statement Issued by NWS NorthernIndiana (Northern Indiana and Northeastern Ohio)
Indiana Target Area: Cass, Eastern St. Joseph, Elkhart, Fulton, Huntington, Lagrange, Marshall, Miami, Noble, Northern Kosciusko, Pulaski, Southern Kosciusko, Southern La Porte, Starke, Wabash, Western St. Joseph, White, and Whitley Counties.
FIRST ACCUMULATING SNOW OF THE SEASON POSSIBLE TONIGHT.
A period of accumulating wet snow, mixed with rain, will be possible this evening into early Tuesday morning. Some areas could see snow accumulations between 1 and 3 inches. Roads should remain mainly wet, though slick spots may develop in areas that get into heavier lake-effect snow bands. Reduced visibility and wind gusts to 40 mph will also create hazardous travel conditions in spots. Slow down and use caution while traveling.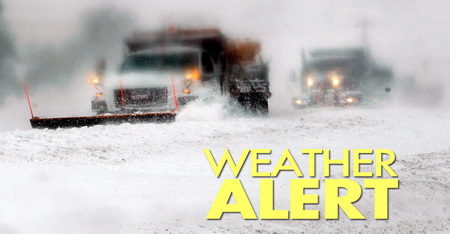 Details

Written by

Brandon M Heishman

Category: Weather Reports
Hits: 715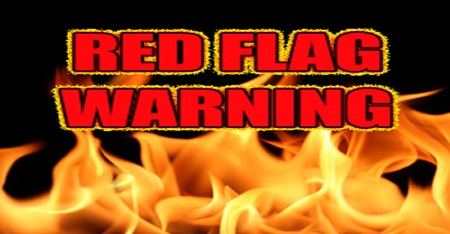 Published: 10/14/22 @ 11:17 AM – Updated: 10/14/22 @ 11:17 AM
Red Flag Warning Issued by NWS NorthernIndiana (Northern Indiana and Northeastern Ohio)
Indiana Target Area: Adams, Allen, Blackford, Cass, De Kalb, Fulton, Grant, Huntington, Jay, Miami, Noble, Northern Kosciusko, Pulaski, Southern Kosciusko, Steuben, Wabash, Wells, White, and Whitley Counties.
RED FLAG WARNING IN EFFECT FROM 1 PM THIS AFTERNOON TO 8 PM EDT THIS EVENING ACROSS MUCH OF NORTHERN INDIANA AND NORTHWESTERN OHIO.
The National Weather Service in Northern Indiana has issued a Red Flag Warning for strong winds, low relative humidity, and dry fine fuels, which is in effect from 1 PM this afternoon to 8 PM EDT this evening.

*AFFECTED AREA: The counties of Steuben, Noble, De Kalb, Pulaski, Fulton IN, Whitley, Allen IN, White, Cass IN, Miami, Wabash, Huntington, Wells, Adams, Grant, Blackford, Jay, Northern Kosciusko, Southern Kosciusko, Williams, Fulton OH, Defiance, Henry, Paulding, Putnam, Van Wert, and Allen OH

*TIMING: This afternoon into the early evening.

*WINDS: Southwest 15 to 20 mph with gusts 25 to 35 mph.

*RELATIVE HUMIDITY: As low as 20 to 25 percent. Isolated values less than 20 percent possible.

*TEMPERATURES: In the upper 50s to lower 60s.

*IMPACTS: The combination of strong winds, very low relative humidity, and abnormally dry conditions will likely promote the rapid spread of any fires. The threat is greatest in rural areas where harvest activities are occurring. Outdoor burning is not recommended.
Instructions: A Red Flag Warning means that critical fire weather conditions are either occurring now....or will shortly. A combination of strong winds...low relative humidity...and dry conditions can contribute to rapid spread of fires.